Look around your workplace. It's teeming with diversity. Your office is likely filled with employees from various generations, such as the silent generation, baby boomers, Gen X and millennials. And soon it will employ a new cohort of young professionals – Gen Z.
"Millennials now make up the largest share of the American workforce. Gen Z is right behind them."
According to Pew Research Center, millennial employees now make up the largest share of American workers and Gen Z employees are right behind them. Bruce Tulgan of RainmakerThinking – a leading authority firm on generational issues – had the number of Gen Z employees pegged at 11 million in 2013. By 2019 he expects that number to jump to 30 million. Specific to this body of research, consider Gen Z to be defined as anyone born between 1990-2000 and millennials to be defined as anyone born between 1980-1990.
The best way to increase productivity is to first get to know your employees and then make adjustments accordingly.
Step 1: Accept that generational differences exist
All too often, managers cast a wide brush across their workforce as they try to find broad solutions that meet everyone's needs. While we understand it's impossible to please everyone, it is possible to cater to generational segments. In this case, these are millennials and Gen Z employees.
Before managers look to improve their workplace's culture, operations, and offerings, they must first appreciate who they're working with. They need to understand that employees work differently and that they have dissimilar expectations when it comes to how they produce and what they expect from upper management.
Let's define these segments:
Who are millennials?
When you hear the word millennial, what comes to mind? Maybe you think about Mark Zuckerberg launching Facebook and Lady Gaga wearing captivating costumes during her performances.
Everyone views millennials differently – as they do all generations. That's why, without the help of research, we'd be hard-pressed to cast them in anything but a subjective light, but by pulling studies we can actually break down this segment relatively easily.
In a Gallup study, researchers found that millennials have unique wants and needs when it comes to their workplaces. These employees typically desire:
Quality positions where they can work more than 30 hours per week;
Engaging jobs that allow them to connect emotionally and behaviorally to their tasks;
And a company that values work-life balance.
Further, according to Jim Link, chief human resources officer with Randstad North America, millennials don't just want to work 9-5 jobs. They don't like busy work. They want to make a difference in the world around them.
"When you look at millennials, in particular in the workplace, they have an underlying desire to shape where they work; to make a contribution, to see that the role they play has a direct tie to a benefit in society," explained Link in an interview with Forbes. "That benefit could be to the organization that employs them or in the bigger picture."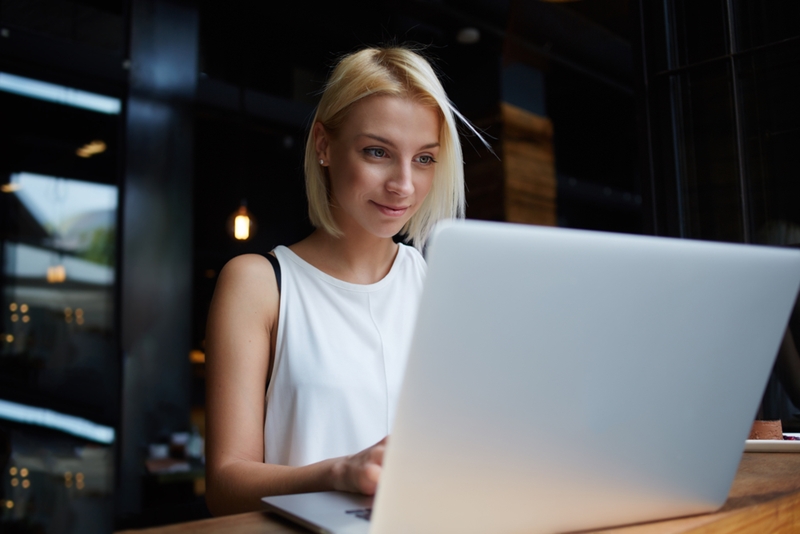 Who are Gen Z workers?
Gen Z workers and millennials are similar in many ways – namely in their desire to create their own professional destinies – but they do have stark differences.
"Gen Z grew up in a time of uncertainty, and therefore they contrast millennials' idealism with a bit more realism."
According to The New York Times, Lucie Greene, worldwide director of the Innovation Group at J. Walter Thompson, noted that Gen Z grew up in a time of uncertainty (21st-century terrorism and two financial collapses), and therefore they contrast millennials' idealism with a bit more realism.
"If Hannah Horvath from [the show] 'Girls' is the typical millennial – self-involved dependent, flailing financially in the real world as her expectations of a dream job and life collide with reality – then Alex Dunphy from 'Modern Family' represents the Gen Z antidote. Alex is a true Gen Z: conscientious, hard-working, somewhat anxious and mindful of the future," said Greene.
Based on this information, Gen Z is even less likely than millennials to fit into traditional workplace structures. Many of these employees consider themselves entrepreneurs at heart, and Pierre Battah, an HR expert, believes managers could help themselves if they leveraged this mindset when trying to get the most out of their Gen Z workers. Similar to their millennial counterparts – but maybe even more – Gen Z employees are less encouraged by money to produce more than by the opportunity to build, change, develop and influence.
Step 2: Evoke positive change
You need to bring your workplace together, but the best way to do so is to first take a look at each segment as we've done here. By taking the time to better understand your employees and cater to each segment, you can create a set of favorable policies that increase happiness and productivity.
If you're ready to make changes, we suggest checking out our previous articles, "Increase Employee Happiness and Watch Productivity Rise" and "5 Ways to Inspire Your Employees to Love Their Work." These pieces describe specific procedures you can implement that will improve how your workplace functions.